Recommend a Friend Programme
To celebrate over 20 years in business we want to say thank you with larger cash rewards!
Personal recommendations are the best source of candidates for us so we are happy to reward you for putting us in touch with new successful candidates. 
£500* for the first referral
£1,000* for each subsequent referral

If you know someone in the construction sector anywhere in the world that might be interested in speaking to us you can:
Call / email us with their details (with their permission)
Pass them our contact details and ask them to mention you when they call in
Click the Recommend a Friend button on our individual job pages – start searching Jobs to find the best matches.  Examples: UK Quantity Surveyors, Hong Kong Claims Consultants
Look for this button on the right side of the Job you want to send to a friend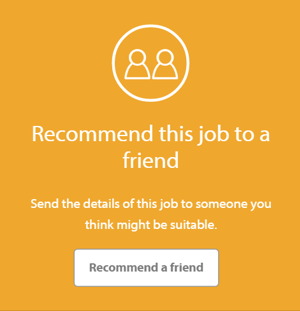 * This amount will be sent to your nominated bank account after the completion of a successful probation period by the person referred and successfully found employment  by Maxim Recruitment. Full terms and conditions available on request.